Beta release – Terminology change for contractors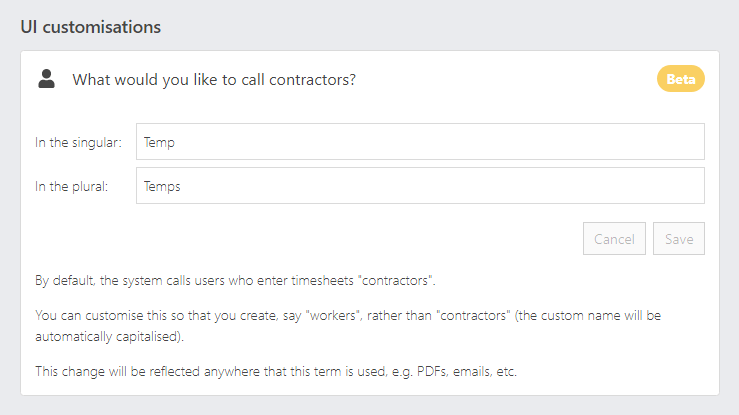 Beta release
Terminology change for contractors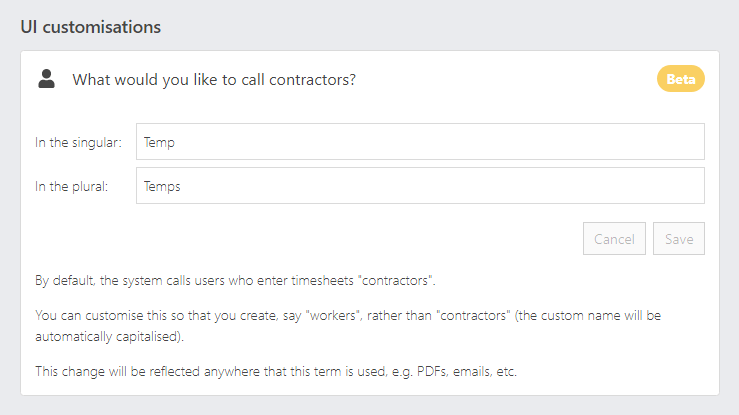 We recently had a couple of agencies ask if we could rename 'Contractors' to 'Consultants', but we have also noticed that a lot of clients call their contractors candidates and temps.
As well as agencies, we also give the system (for free) to registered charities and so the wording for them might be 'Volunteers'.
Rather than providing a generic term such as 'Worker', we decided to give you the ability to call them whatever you want.
This feature is now in beta mode and available to all administrators on the system and will likely be released full in the following version release.
For instructions on how to implement this change, please follow the instructions on our help website.
If you have any feedback or suggestions on this feature, please let us know.
---