Prevent errors before they happen with timesheet warnings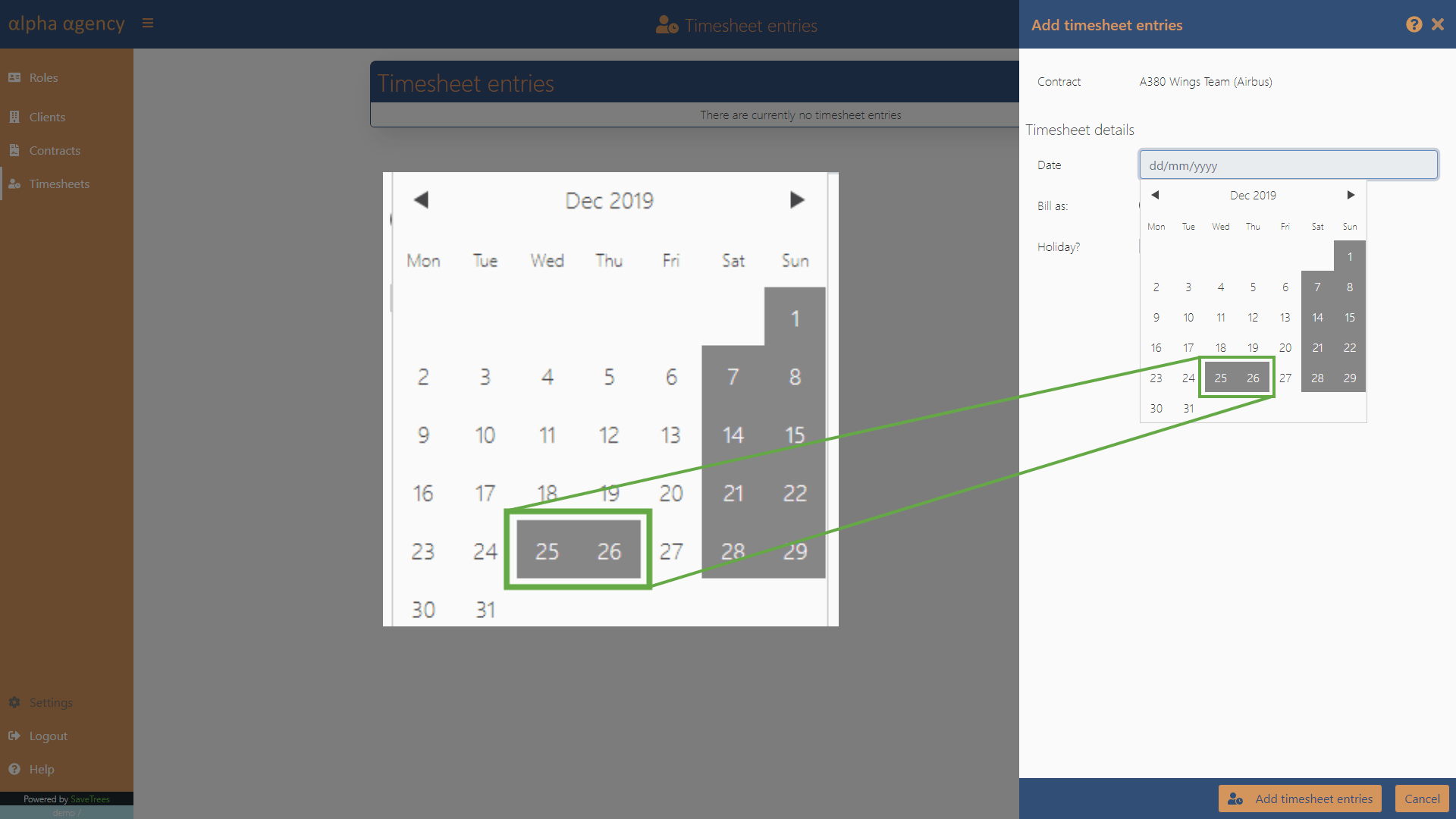 Before a contractor submits a timesheet, the system displays within the date picker, the fact that a date is a bank holiday to help prevent erroneous entries.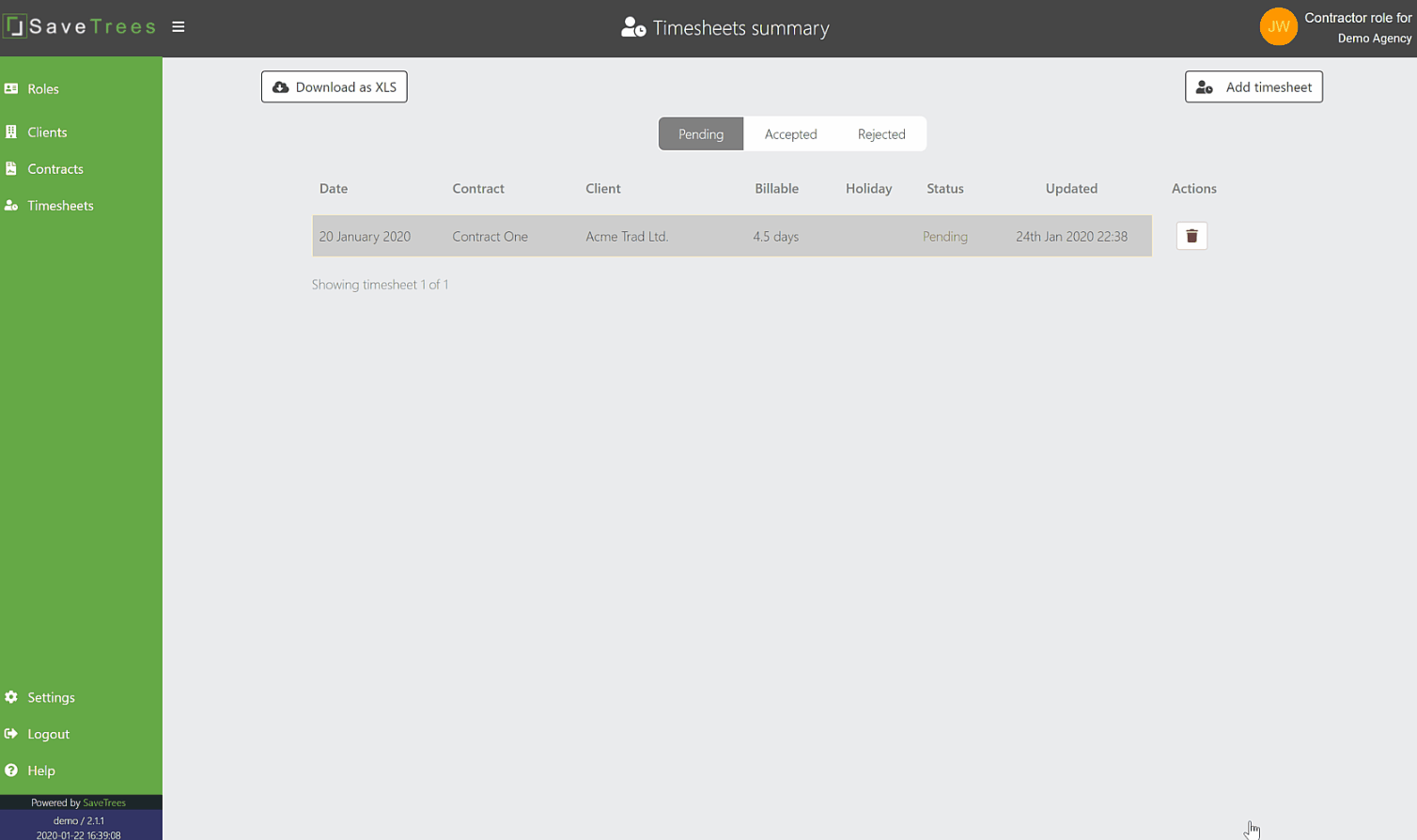 If a contractor has already submitted a timesheet for the same days on the same contract, they will be notified of this and given a link to the already submitted timesheet.
Because contractors and authorisers make up the vast majority of users on the system, the user interface (UI) is designed to be as clean and intuitive as possible where you as the agency, decide what they can see. For example, you can allow night shifts but if you don't, the contractor will not be able to submit time past midnight. If you do allow it, a moon icon is displayed next to that time entry making it clear to you and the authorisers that this has been explicitly chosen.