Online Timesheets
for Recruitment Agencies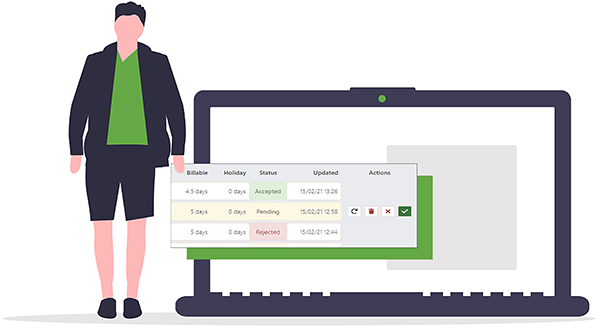 SaveTrees lets you set up a timesheet portal for your recruitment agency in minutes.
Clients and contractors understand how to use it instantly and it's branded to look like it's your own.
In this video, you'll get a good feel of the system and see some of the key areas that will be of interest such as adding a contractor, what it's like for the contractor to sign up and submit their first timesheet and what that timesheet looks like, and we'll quickly look at the recruitment agency branding too.
If it's looking good so far and you would like to see the system with your own logos, colours and timesheet setup,
then book a demo below and we'll get it set up and answer any questions as we go.
"Took less than 5 minutes to set up and get going with a nice branded look & feel for our company"
Pav KudlacOvyo Tech Services
"We trialled multiple online timesheet portals and SaveTrees was by far the most user friendly"
Hayley BrookeMacKenzie King
"We have found the system very easy to use for both our contractors and clients"
Daniel CookeAdditional Resources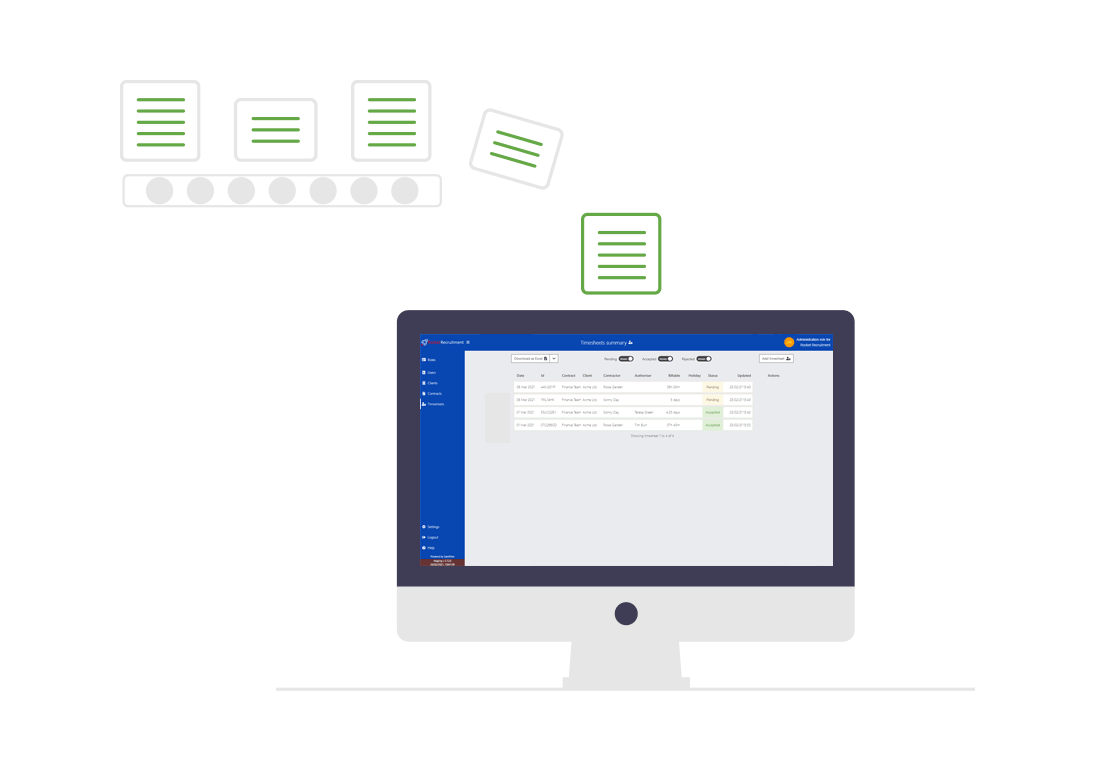 Fast and powerful timesheets to reduce recruitment agency admin
Built with speed, ease of use and efficiency in mind, clients and contractors can submit and authorise timesheets remotely and quickly.
You as the recruiter, can setup a contractor and line manager in seconds and view in real time, the status of all of your timesheets.
With next level agency
branding
Much more than just a badge on a login page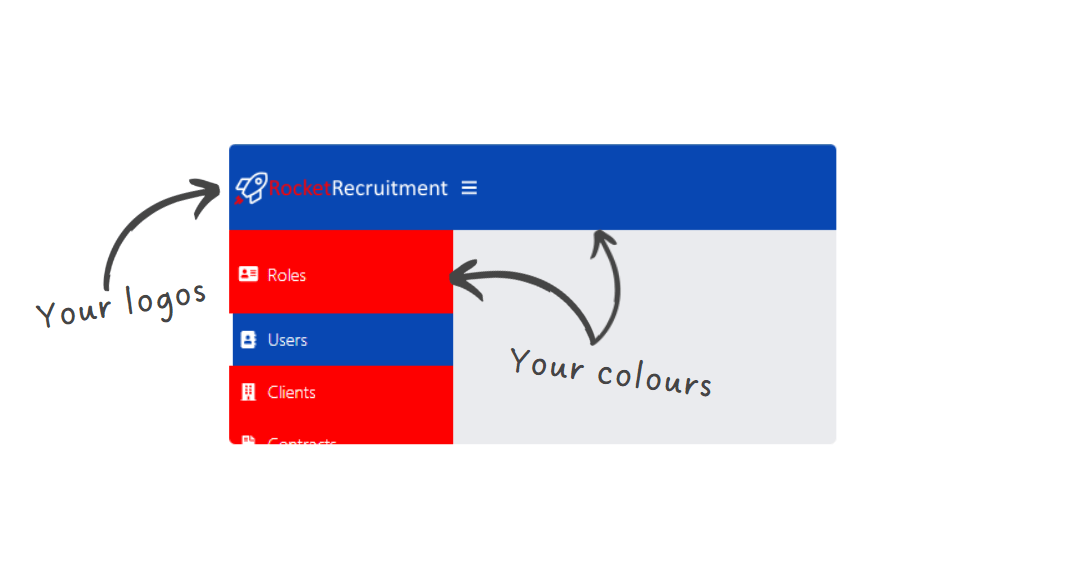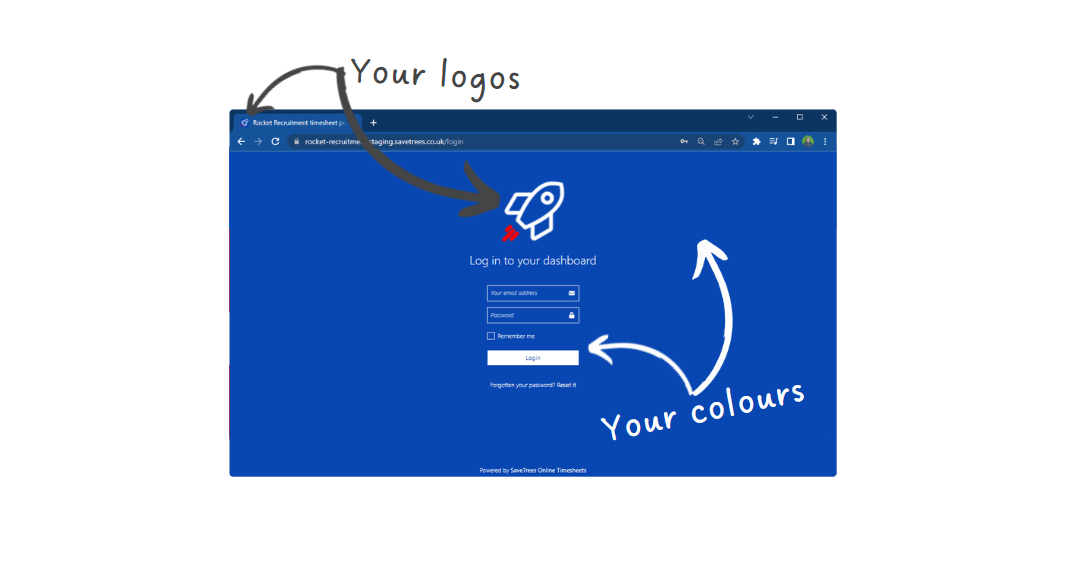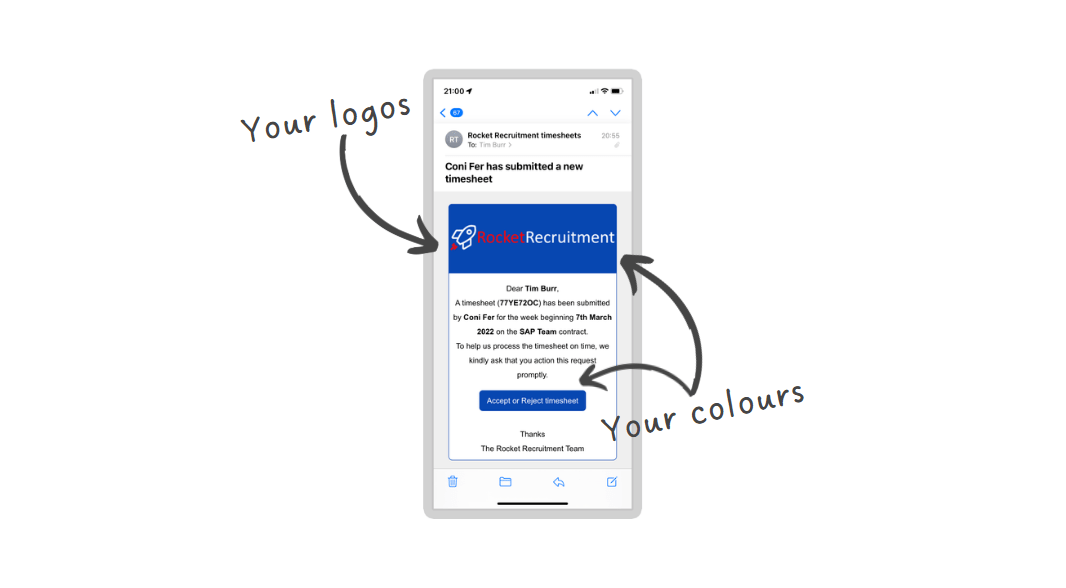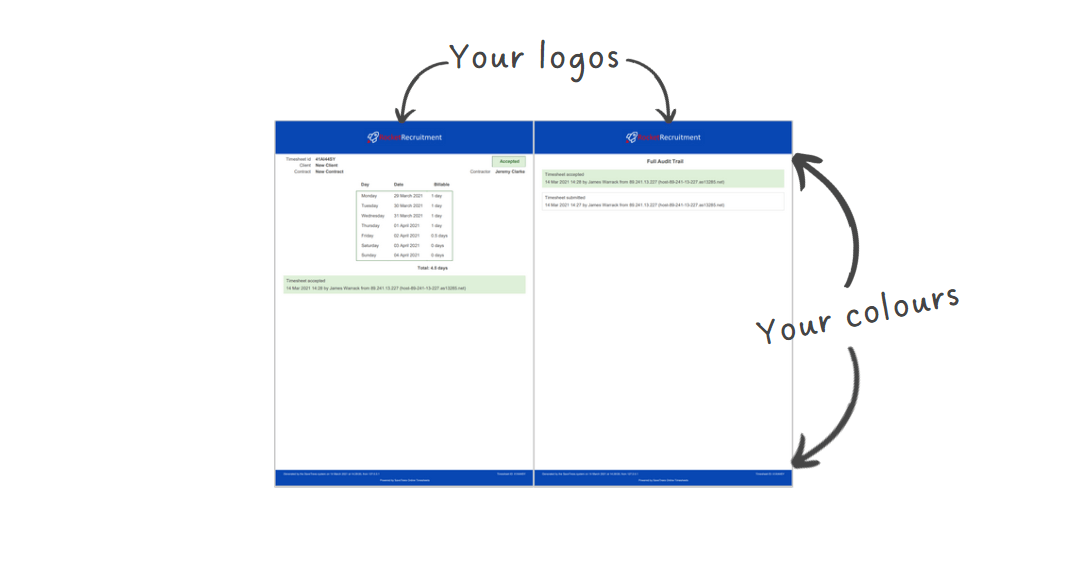 Join the growing community of recruiters
Within minutes you can be up and running, branded and sending out invites to your clients and temps
Industry leading branding gives you the ability to brand the login pages, dashboard, emails and PDF's
We're also climate positive - So you are too
1 Recruitment Agency = At least 1 New Tree
Every. Single. Month.
By taking your timesheets online, you're not only saving trees from being cut down but with SaveTrees, you'll be helping to plant more.
From November 2020, we have been planting a tree for every active agency on our books for every month they have been with us and the more contractors that are submitting timesheets, the more trees get planted.
Our goal is to plant 100,000 trees by 2030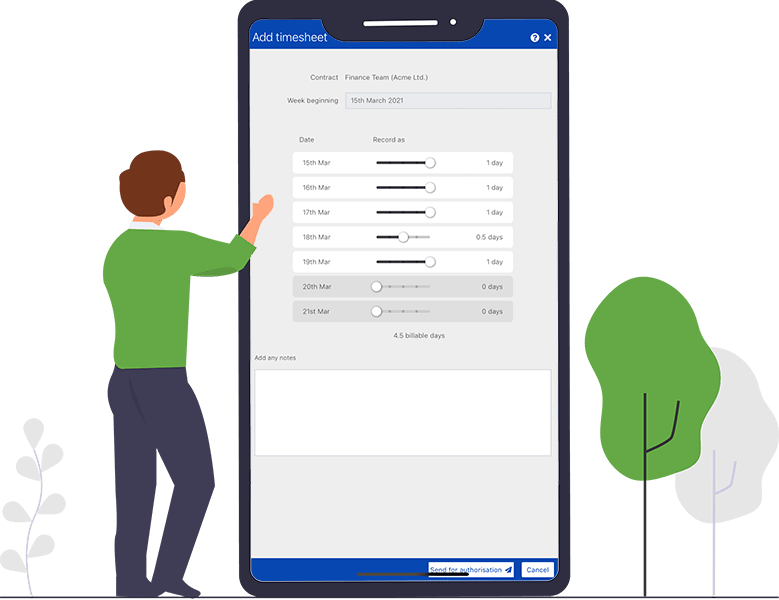 Contractors submit their timesheets
Set up contractors on either day rate (pictured) or hourly rate timesheets depending on your need for each contract and contractor.
The contractors and temps then fill in the timesheets and click 'Send for authorisation'. It's as easy as that.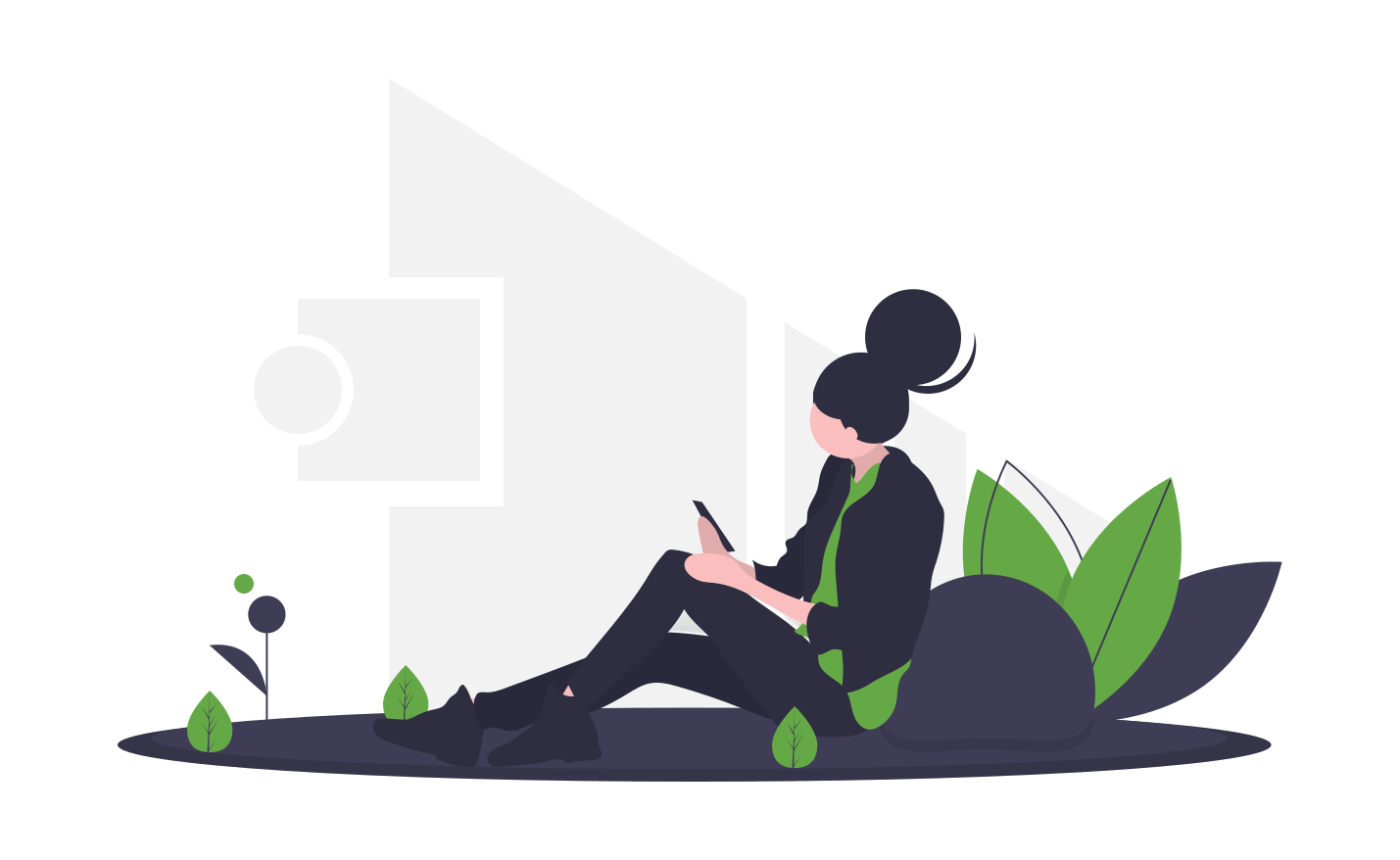 Line managers accept or reject the timesheet
As soon as the timesheet is submitted, the primary authoriser or line-manager is notified (you can have multiple authorisers).
They are given a link which takes them straight to the timesheet where they can accept single or multiple timesheets at once without even being at the office or on site.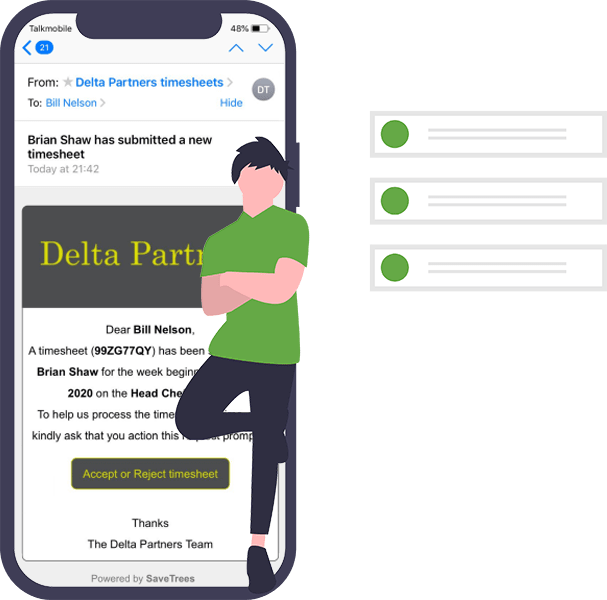 Notifications & reporting
As soon as a timesheet is authorised, the contractor receives a notification and so does your nominated payroll address.
You can also log in and download spreadsheets in various formats to upload to whatever payroll or bookkeeping system you use.
Note: all emails are branded to the look of your agency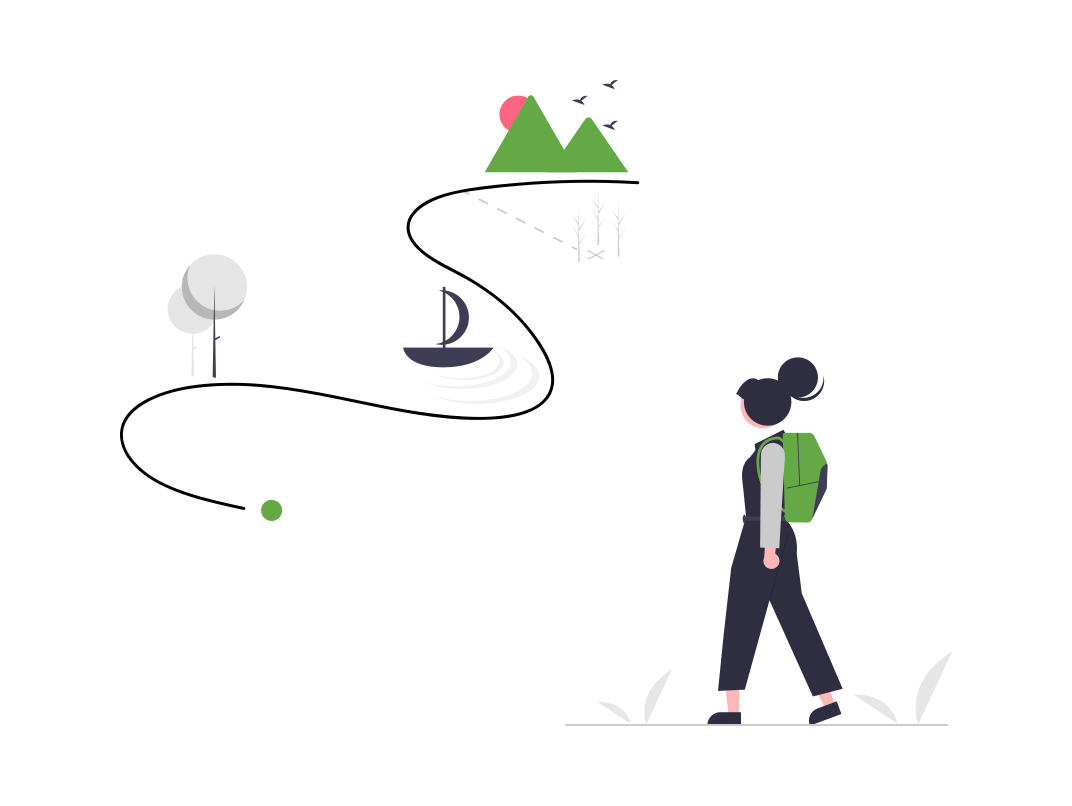 Ready to see it in action?