Set multiple authorisers as back-ups so when a contractor's line-manager is away or ill, someone else can accept or reject timesheets on their behalf.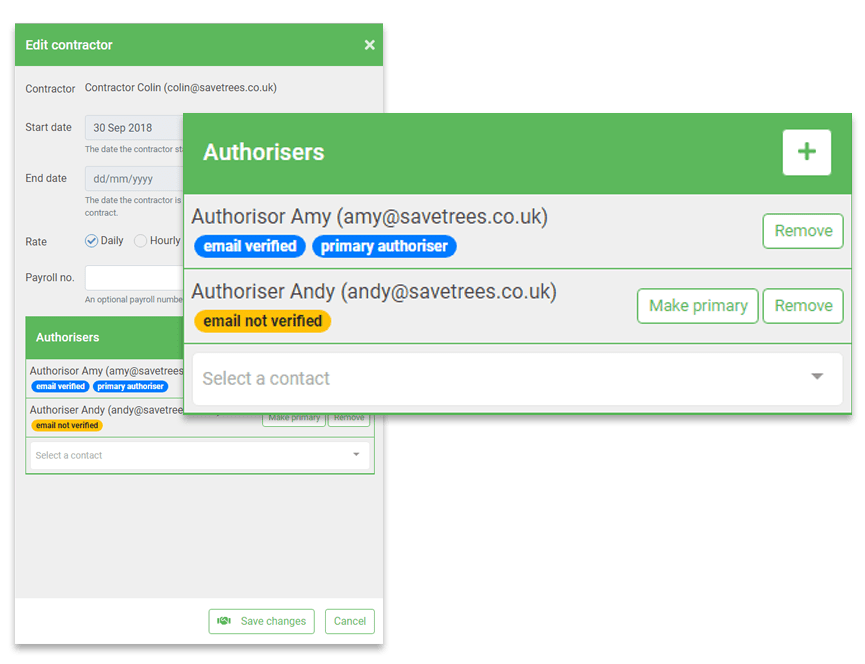 Assign several authorisers in case someone is off
Sometimes an authoriser will be on annual leave or will go ill unexpectedly, so what happens if they aren't available to sign off your contractors' timesheets?
Easy! Set up as many backup authorisors as you need and the contractor's timesheet can be signed off by any of those additional authorisers instead.
If you like, you can even set yourself up as a secondary authoriser.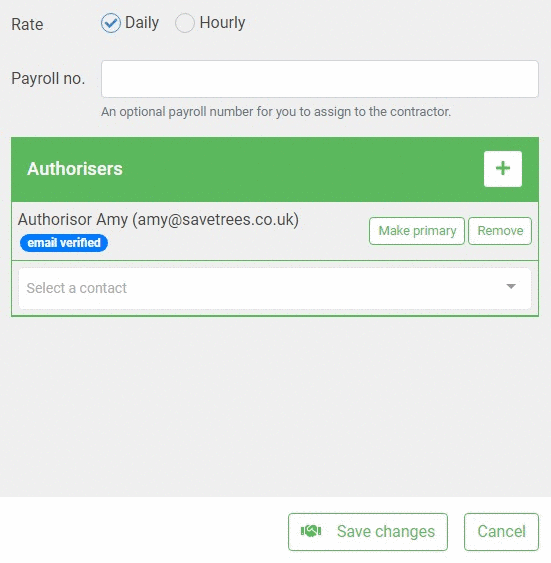 Primary and Secondary Authorisers
Primary authorisers receive notifications when contractors submit timesheets so these can easily be swapped. Note: all users have the option to opt-out of these notifications.