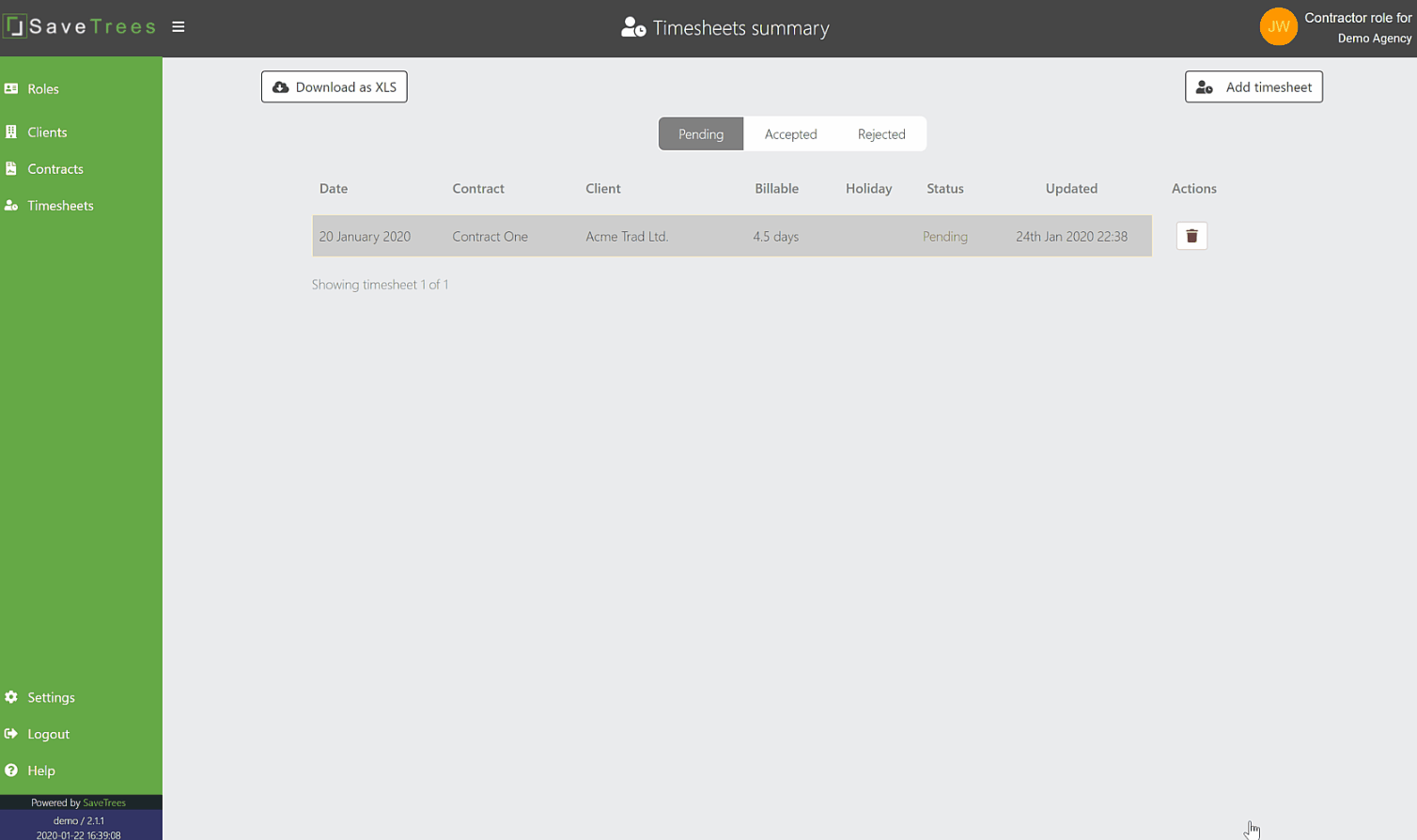 New Decade, New Online Timesheet System
🎉Version 2.0.0 is now live! 🎉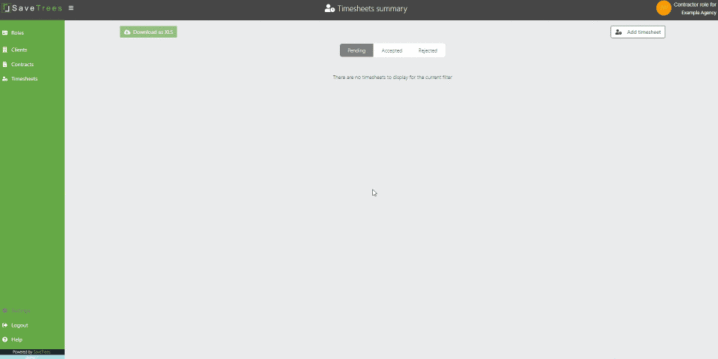 Faster Timesheet Submission and Authorisation For All
For a long time, we've been on a mission to bring the neatest, fastest and most user friendly online timesheet system to recruitment agencies, their contractors and their clients and now, we've taken another huge leap forward towards that goal.
In this release, timesheet input, timesheet authorisation and detail views have all had a complete overhaul. The dashboard has had some neat updates to give it a further visual improvement and other tweaks and extras have been added all over the place.
Submitting timesheets for Contractors
Contractors can now submit timesheets in a fraction of the time it used to take. Now, the whole thing can be done in less than 5 seconds.
Timesheets are now either submitted in weekly or monthly periods (previously, this was day by day) and both can be done on an hourly or day rate basis.
Billing periods are pre-entered so users only have to adjust times, rather than enter all of them.
On hourly submissions, the minute selection has been reduced from 1-minute intervals to 5-minute to reduce the annoyance of excessive scrolling. We will add the option of different intervals for agencies at a later date, if this is important to you, please contact us and we will look at bringing this forward.
Times are pre-entered and they can simply adjust as required to save further time in entering.
Weekends are set to zero by default but these can be changed by the contractor if required.
Contractors click here for instructions on how the new timesheet submission process works.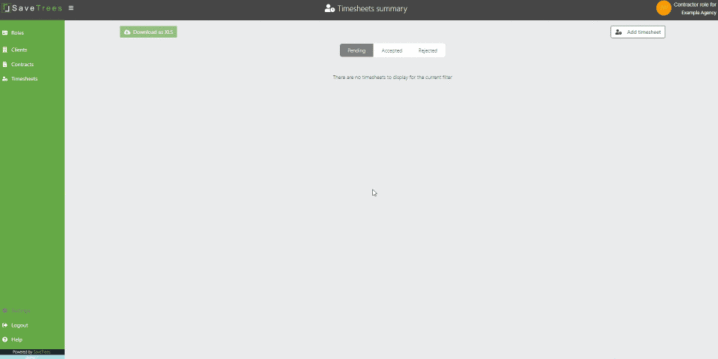 Authorising timesheets for Line Managers/Clients
The life of an authoriser has just been improved too, depending on the number of contractors that they authorise for and the number of days submitted, the process will be anywhere from 5 to 30 times faster.
A new Timesheet summary page has been added which shows the total time worked on one row and they can authorise that time from that single view. This means that in practice, they can authorise all of their contractors timesheets with just one click for each contractor that they are managing.
Filtering has been applied so that by default, as an authoriser, you only see the timesheets that require authorisation. If you want to see previously authorised or rejected timesheets, just apply the filter, again, with just one click each.
Timesheet detail has also been added so if you see that Contractor Colin has done 37 hours but that doesn't seem quite right, just click on his row and you will see the detail for each days' work.
Authorisers click here for instructions on how to authorise a contractors timesheet.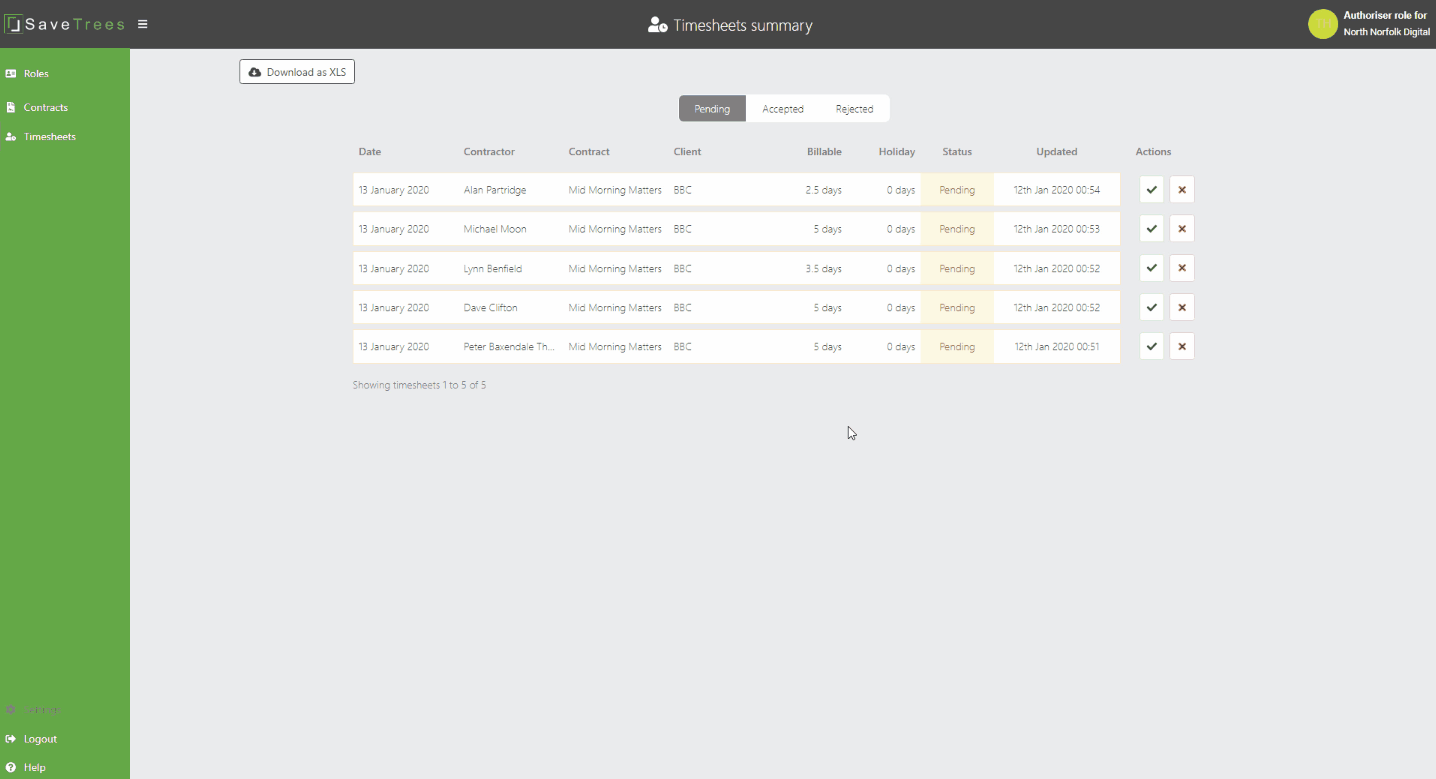 Audit trails
At the bottom of the timesheet detail page, there is an audit log which displays:
Submission: who submitted the timesheet, when they submitted it and from what IP address.
Authorisation: who authorised the timesheet, when they authorised it and from which IP address.

Filtering
All users can now filter timesheets for Pending, Accepted and Rejected. This is particularly useful for Authorisers who generally, only want to see a list of timesheets that they need to authorise and this is the default setting for them.
UI Improvements
The system wasn't looking bad before but we've now taken it to a new level with the rows view for timesheets, contracts, contacts and client views.
Timesheet detail is clear and concise and looks good when printed as a PDF (we have a button coming for a further improved layout  very shortly).
Other minor additions
In order to help you process timesheets more quickly and to save further calculation, we have added more columns to the XLS download giving a breakdown for the days/hours to be billed for and the following are shown:

summary amount e.g. 22hrs30mins.
decimal amount e.g. 22.5.
total mins (for hourly timesheets) e.g. 1350.

Duplicate timesheet checks. Once a contractor has submitted a timesheet for a week or month, they cannot submit another for the same contract.
Last update time is given to the second.
Timesheets are ordered by the last updated field for admins and authorisers and by last entry date field for contractors.
Every timesheet now has a unique ID. Short term, this will be useful if you are discussing a timesheet with someone remotely and wish to confirm that it's the same one but in future, we will be adding a search function for all users.
For hourly inputs, we have changed the minute selection to go up in increments of 5 minutes, this should be a godsend for those on hourly contracts.
1/4 and 3/4 days are now available on the daily rate timesheet submissions.
Bug fixes
Download as XLS used to give a warning before downloading. This has been removed.
What's coming next?
PDF downloads
Email notifications
Holidays will be optional via the agency settings
---