Release 2.17.0 💷 Agency financials and extra deleting and editing functionality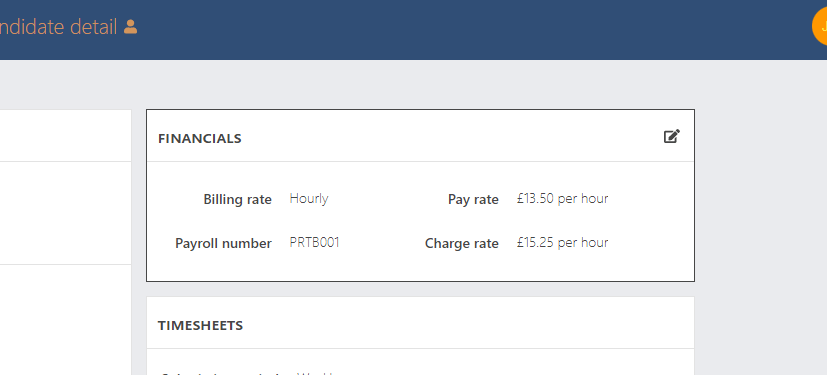 Release 2.17 is now live!
💷 Agency financials and extra deleting and editing functionality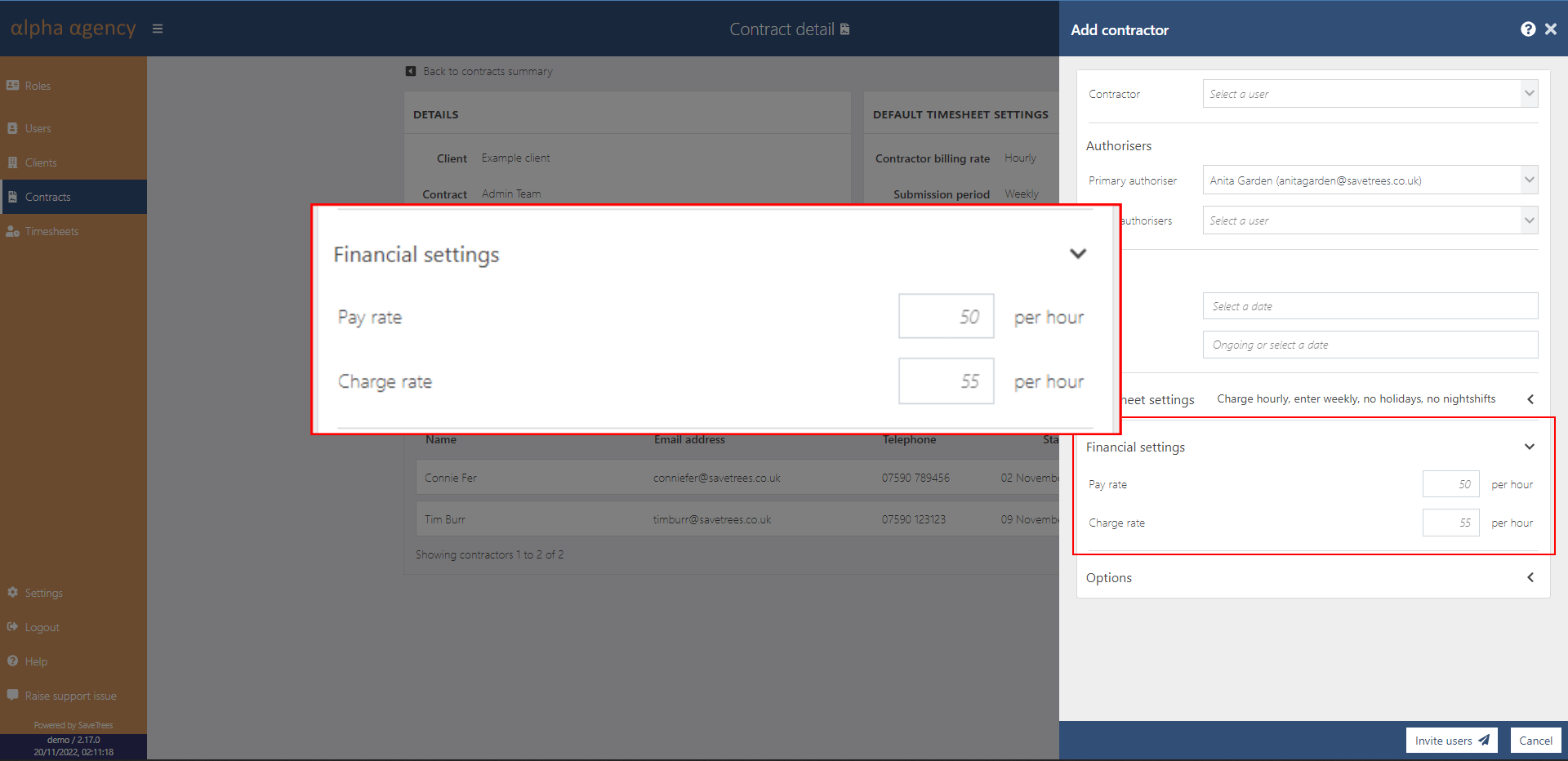 User details can now be edited by going into the users detail page. On here, you simply hover over the 'details' box and click the edit button, make the edits and then click 'save', all pretty straight forward.
Click here for more detail on how to edit a users details.

A couple of recruitment agencies have asked that we add a detailed download where each day worked is shown. So now you can.
This means that if you have weekly timesheets but bill your clients on a monthly basis and a week crosses over two months, you can now simply download the detailed spreadsheet and filter it for the days within the applicable month.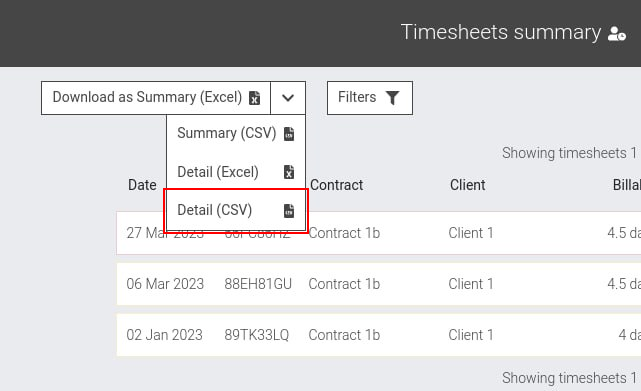 We recently did a demo where the agency asked who would see the reason for rejection and whilst it was obvious to us, we hadn't realised that it wouldn't necessarily be obvious to everyone. So we have put in various descriptions around the system that clearly explains when is going to happen before you press something.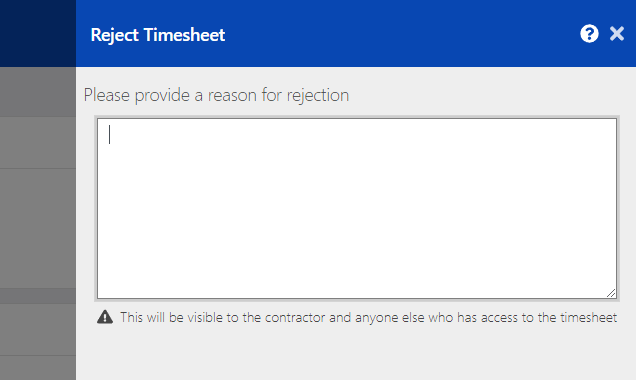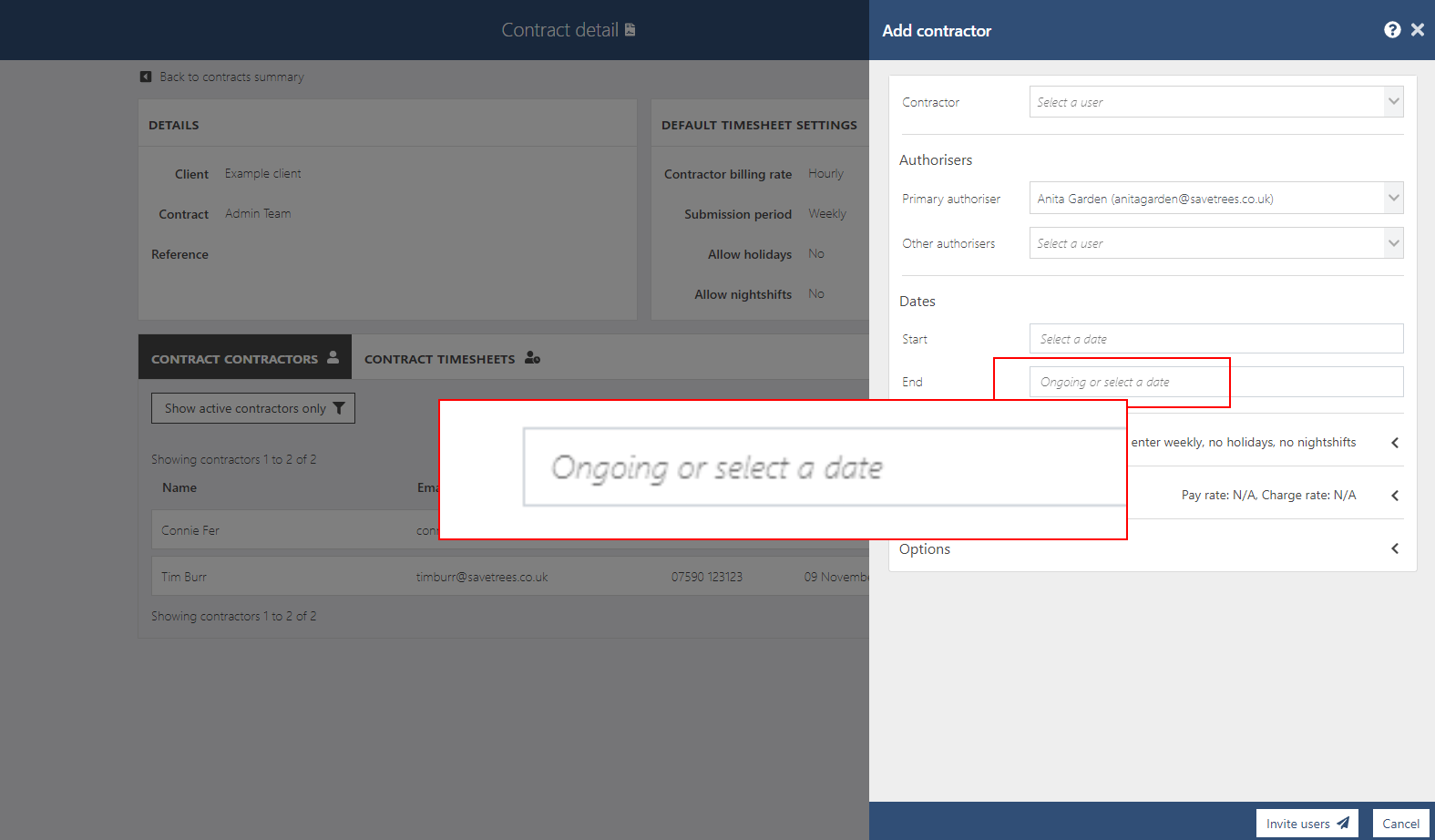 Underlying code improvements
A lot of time has been spent improving the codebase on some of the most used pages on the system.
The biggest improvement has been made to the timesheet summary page which now loads pretty much instantaneously, no matter how many timesheets or contractors you have.
This has worked really well as a proof of concept and will be rolled out across the rest of the system with the highest priority (generally the pages with the most data) being completed first.
Agency name and URL changes
---