Change defaults for timesheet entries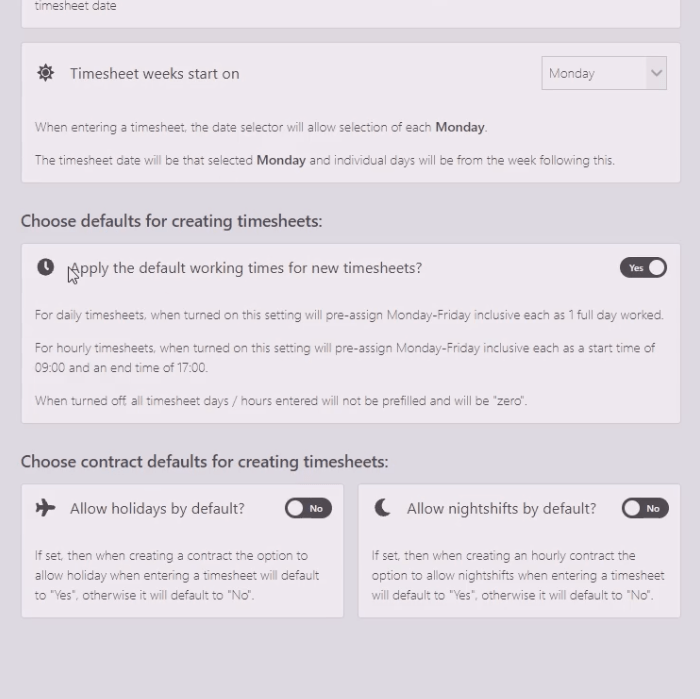 How to change the defaults for timesheet entries
If you want contractors to explicitly enter their hours, this post shows you how to change defaults for timesheet entries from the settings section of your agency administration role.
To add or remove defaults from your contractors timesheets, carry out the following:
Head over to: Settings > Agency defaults > Timesheets.
Go to the block that says 'Apply the default working times for new timesheets'.
Toggle this to yes or no as per your preference.
---