How to email your clients with all accepted timesheets

Automatically send accepted timesheets to your client

If it helps for your client to receive accepted PDFs of timesheets, then here is how to do it.
Navigate to your client and click on the settings tab.
Select the toggle to 'yes'
Enter your client's email address
Hit 'Save' and wait for the confirmation.
That's it.
Remember, this will send an email to your client for every contractor on every contract linked to that client.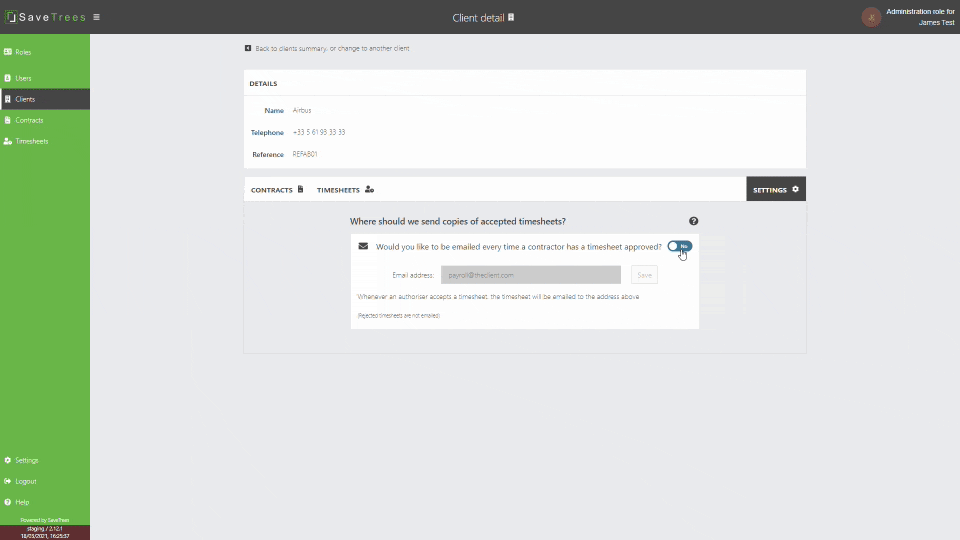 ---